Antimicrobials in Hospitals & Healthcare Settings
Microorganisms, or microbes, are all around us. While some microbes are beneficial and important to many ecosystems, others can cause serious illnesses. Within the healthcare industry, antimicrobial products are a key tool to manage the spread of disease-causing microbes, protecting doctors, patients, staff, and other visitors from becoming unnecessarily ill. Healthcare facilities have robust disinfection protocols, using antimicrobial products to reduce the spread and exposure to germs.
One key concern for the healthcare industry is the threat of healthcare-associated infections (HAI), which patients acquire after hospitalization. According to the Agency for Healthcare Research and Quality, HAIs are among the leading threats to patient safety, affecting one out of every 31 hospital patients at any one time. Over a million HAIs occur across the U.S. health care system every year, leading to the loss of tens of thousands of lives and adding billions of dollars to health care costs.
The most common HAIs are: central line-associated bloodstream infections, methicillin-resistant Staphyloccocus aureus (MRSA), drug-resistant enterococci bloodstream infections, Clostridium difficile, surgical site infections (SSIs).
Fortunately, antimicrobial disinfectants can serve as effective first lines of defense in this battle against HAIs.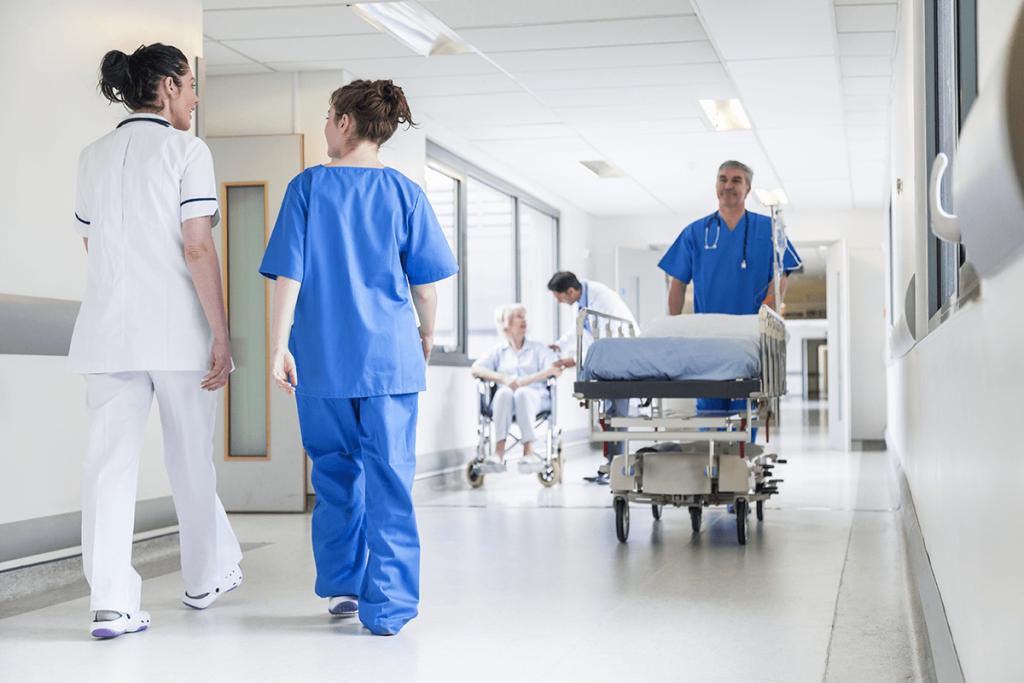 Disinfectants in Hospitals
Antimicrobial products are a key part of healthcare cleaning and disinfection protocols. Disinfection treatment practices take a variety of forms including wiping down exam tables and doorknobs with sanitary wipes, treating walls and counters with antimicrobial sprays, sterilizing medical instruments and garments, sanitizing bedsheets, and disinfecting floors.
Disinfectants and sterilizers that help to kill bacteria and viruses are essential to keeping patient, operating, and emergency rooms free of dangerous germs by removing bacterial biofilms from contaminated surfaces and equipment, and according to the CDC and EPA, hospital disinfectants have been instrumental in controlling organisms like C. difficile and MRSA. These everyday actions help protect human health and prevent the spread of infections that would otherwise pose real dangers to patients, doctors, and nurses.
Among the numerous unique environments where disinfectants are used in healthcare facilities are:
Hospital Rooms: To kill germs, hospitals disinfect the railings, equipment, bedding, and high-touch areas in each room.
Lobby/Waiting Rooms: Chairs, countertops, bathrooms are disinfected to kill germs and stop disease.
Hospital Operating Rooms: Gowns, instruments, and biohazard bins are disinfected and sterilized.
Hallways: Railings, doors, and floors are disinfected to kill germs and stop disease spread.
Disinfectants in Public Places Campaign Infographics
The Disinfectants in Public Places campaign helps raise awareness about disinfectants used in public places. Our Hospitals & Healthcare infographic highlights some places where disinfectants are used in healthcare facilities.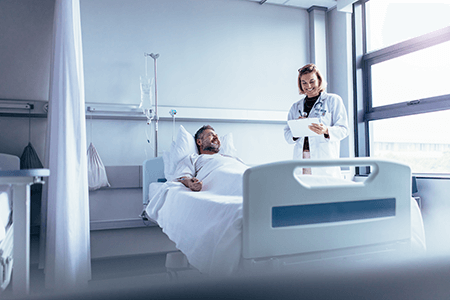 Blog Post: New Deadly Hospital Acquired Infection Spreads in the United States
A deadly strain of fungus continues to spread at an alarming rate in U.S. healthcare facilities. Fortunately, antimicrobial disinfectants can serve as effective first lines of defense in this battle. Learn more in the ACC blog post by Anastasia Swearingen.